Makeover


TLC "Ten Years Younger"
Anti-Gravity Facelift



KTTV FOX Good Day Live
Rhinoplasty


LA Medical Learning Channel New Beginnings
LA Medical Learning Channel Picture Perfect
BBC/Discovery Channel The Human Face
Plastic Surgery Products
Cosmetic Procedures for Men


ABC Channel 7 News, Los Angeles
Face to Face Erasing Scars of Domestic Violence
Los Angeles Times
BOTOX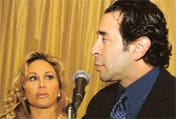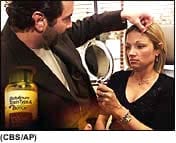 The Power of Two - The Story Behind The Extraordinarily Successful.
Read the article here. Rhinoplasty in Los Angeles
Dr. Nassif on CBS' "The Early Show." You can read the online article here.
No-Guilt Facelift
KTTV FOX Good Day LA
Cosmetic Surgery Techniques for Teens
KCBS Women 2 Women", Channel 2, Los Angeles
KCBS Ananda, Channel 2, Los Angeles
Computer Morphing-Latest Advancements in Cosmetic Surgery
KCBS Women 2 Women, Channel 2, Los Angeles
KTLA Channel 5 News, Los Angeles
KCAL Channel 9 News, Los Angeles
KCBS Healthbeat, Channel 2, Los Angeles
The Daily Show with Jon Stewart
KTTV FOX Good Day Live
KTTV FOX 11 Good Day LA
KCAL Channel 9 News, Los Angeles
John Daly Show
USA Today
Los Angeles Times
Associated Press Worldwide